Huntley Associates Dallas, Inc.
Book Presentations Schedule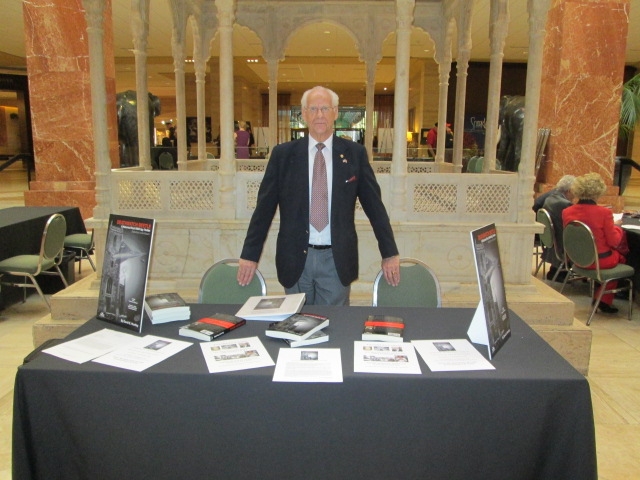 David E. Huntley - Author at book signing
for Veterans Day Hilton Anatole Hotel Dallas Texas 2014
As a popular speaker about WWII and the London blitz, David Huntley will present a powerful program and will sign books at various events in Texas. The current schedule is listed below.

McKinney, TX - Harbor Chase Retirement Home.


June 16, 2022

3:00 PM


Mansfied, TX - Daughters of the American Revolution.


August 20, 2022

11:00 AM


Tyler, TX - Daughters of the American Revolution.


September 13, 2022

12:00 PM


Mount Pleasant, TX - Daughters of the Amarican Revolution.


October 8, 2022

11:00 AM


Arlington/Fort Worth, TX - Daughters of the Amarican Revolution.


November 3, 2022

11:00 AM


Sherman, TX - Daughters of the Amarican Revolution.


February 16, 2022

1:30 PM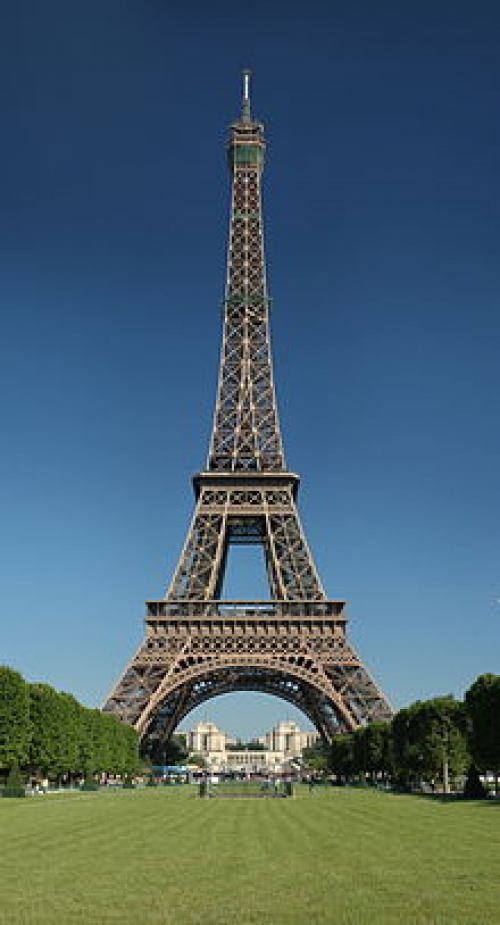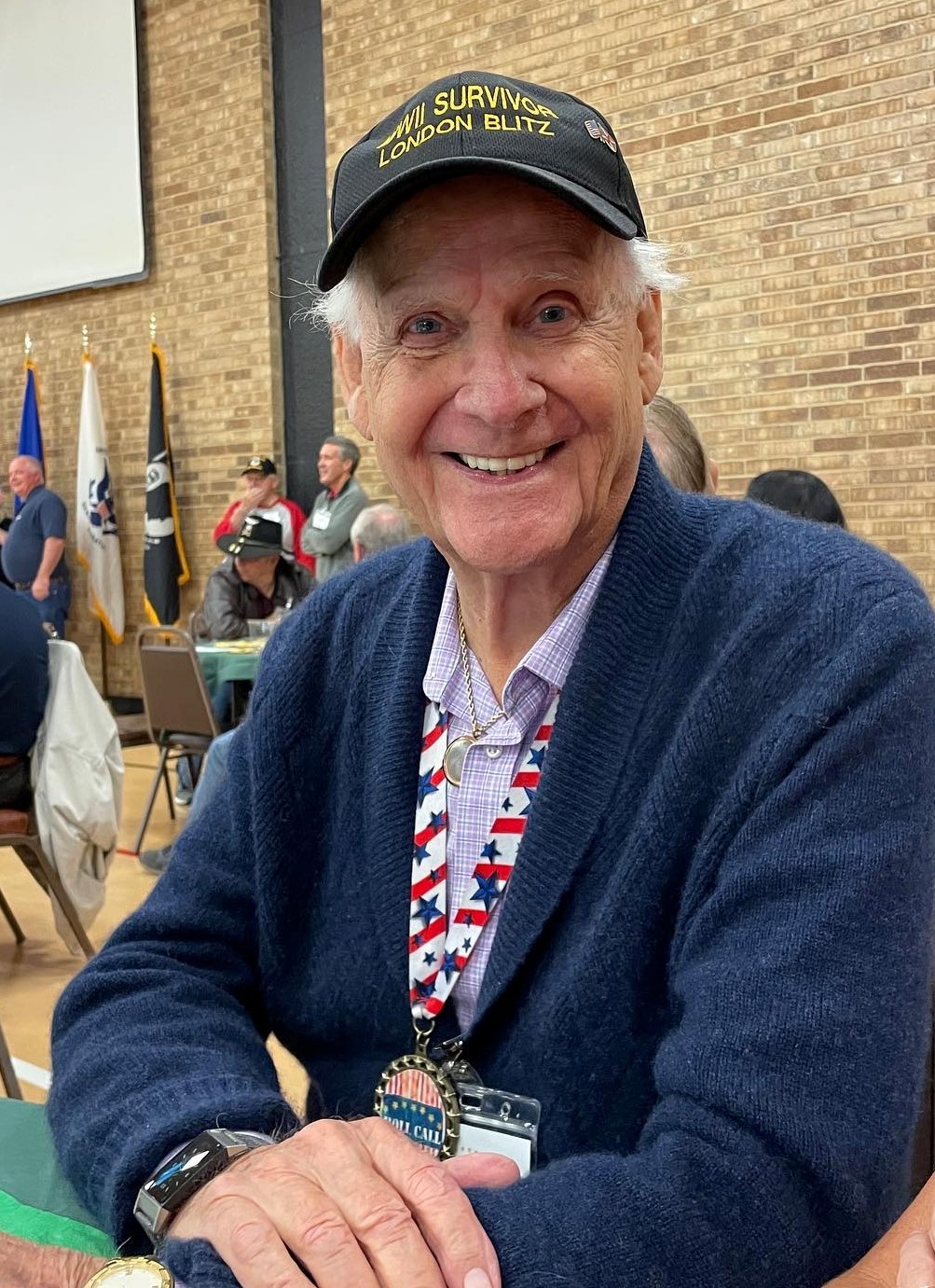 Popular speaker and author David E. Huntley is a survivor of WWII & his late wife Sophie of 63 years lived under Nazi occupation of France. He is also the recipient of the 2021 National Americanism Medal.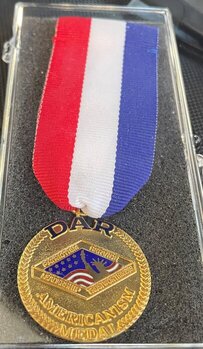 David tells the story of his time during the London Blitz from 1940 to 1945, and of Sophie's time under German occupation of France.

He explains why it is the rationale for dedicating his books to WWII veterans who saved us from tyranny.

He presents his story with a powerful PowerPoint presentation and with dialog in his own British style of blending drama with humor. His audience is engaged and are encouraged to ask questions especially about the book, "Deathwatch Beetle: A Historical Post WWII Spy Thriller" in which Western Powers through their respective Intelligence Agencies are trying to track down and capture a notorious missing Nazi who was never tried in absentia at the Nuremberg Trials.

Some important aspects of history which are only coming to light today, were first disclosed in David's book in 2013!

The book was a Finalist in the Chanticleer International Chaucer Book Awards of 2015, and the Jewish Veterans Group in Dallas, Texas, awarded David a Certificate of Appreciation for his narrative of the slave labor used by the Nazi's in the production of their super weapons.

David has recently been awarded the prestigious National Americanism Medal by the Daughters of the American Revolution at their National Defense Banquet & State Dinner in Houston, for his humanitarian dedication to American Veterans.

To arrange a speaking engagement send an email to jobs at huntley.com or call 972-670-0286

Gallery of various book signing events in North Texas at different book stores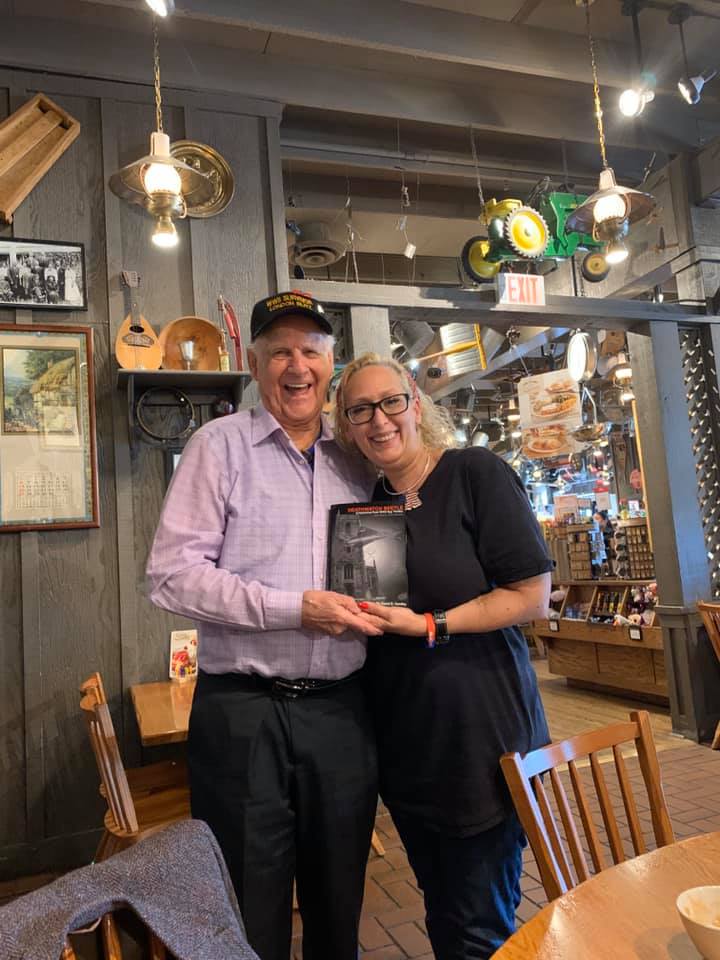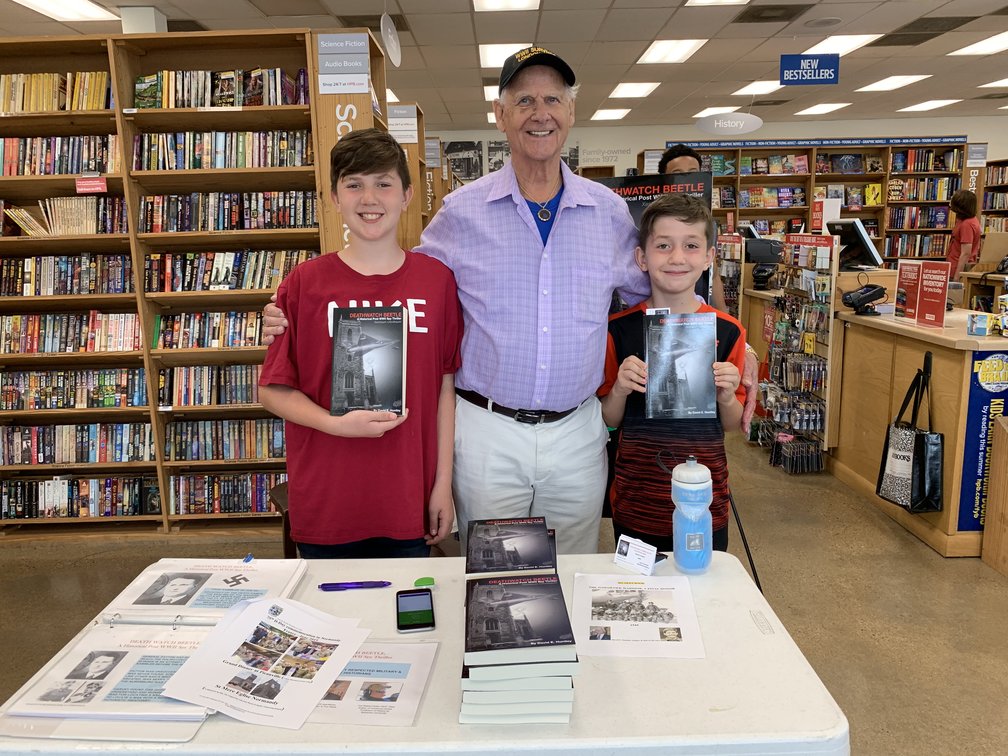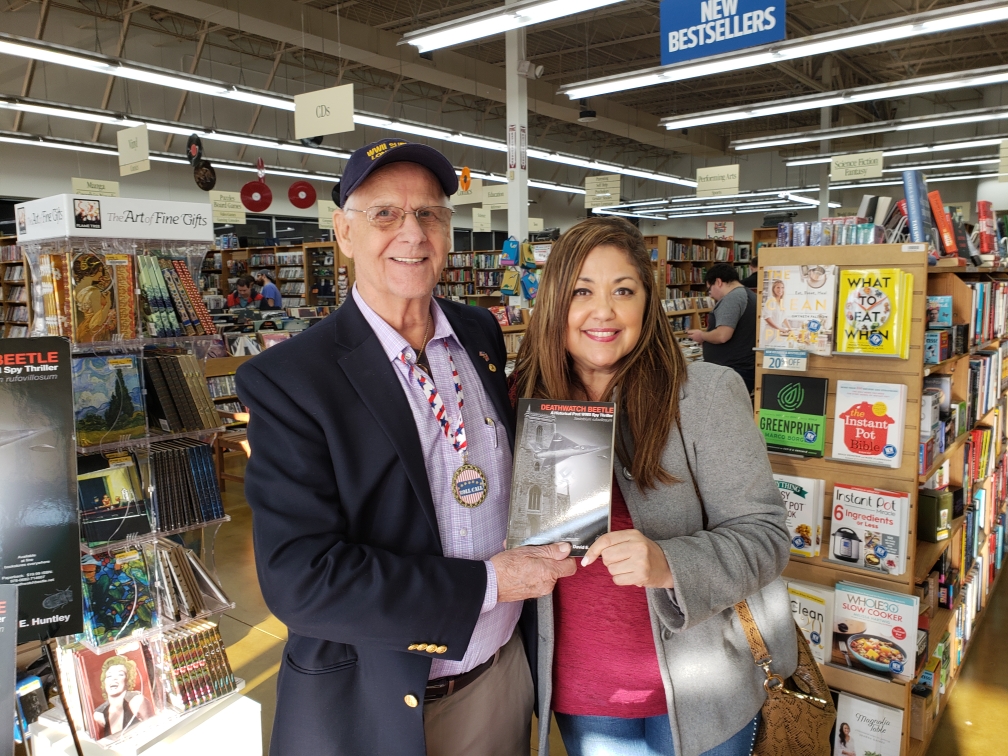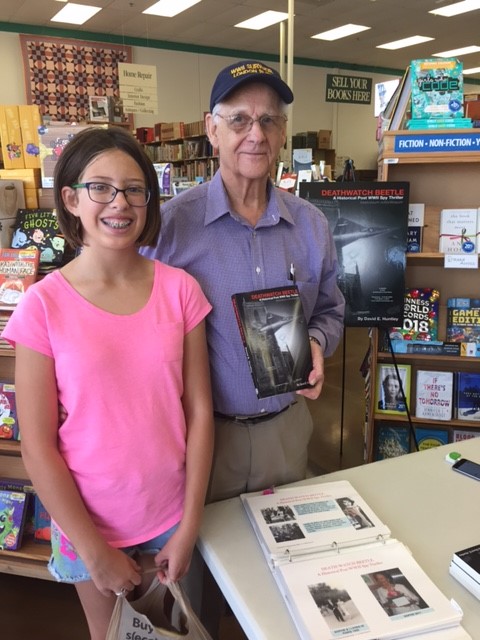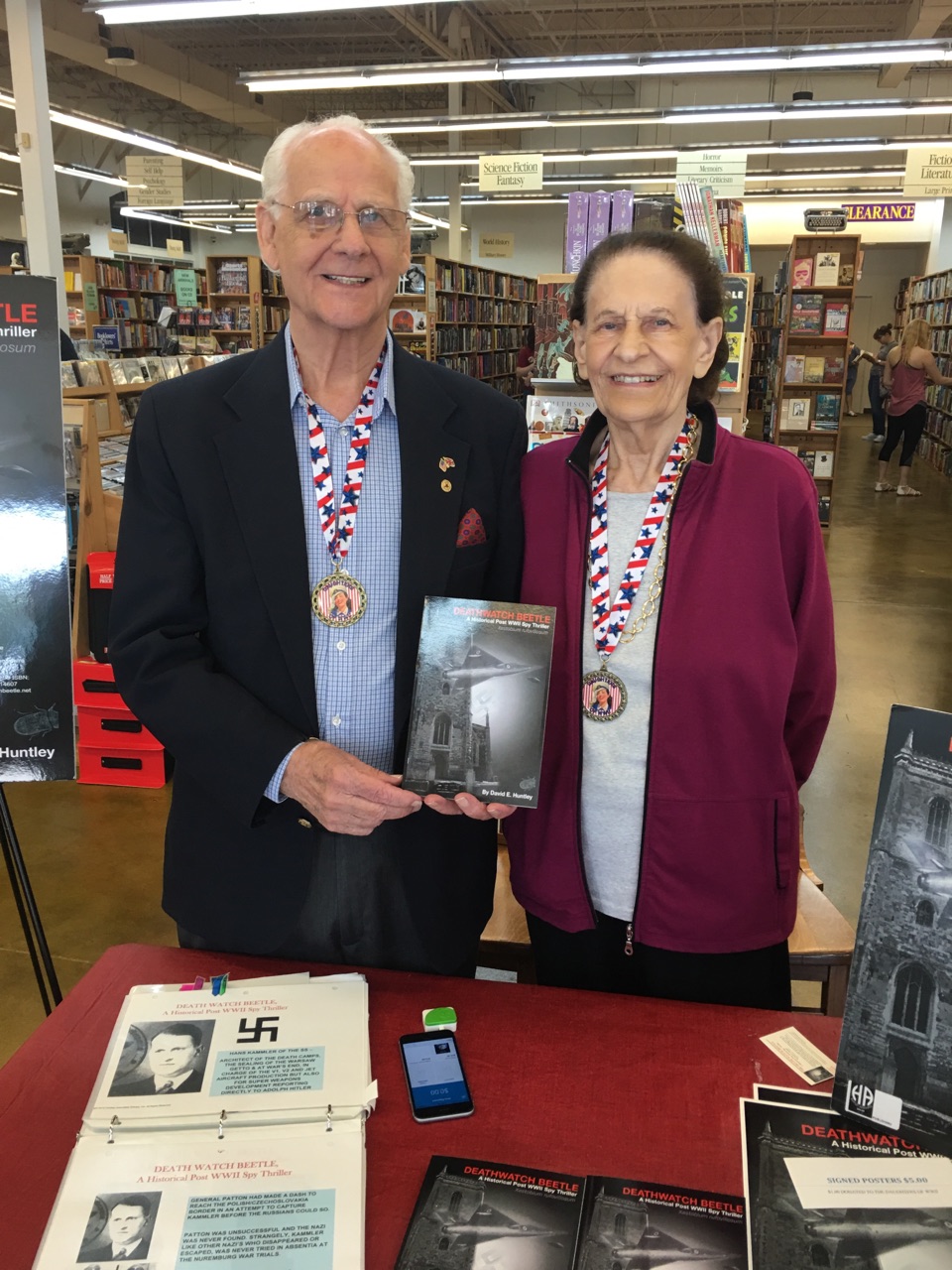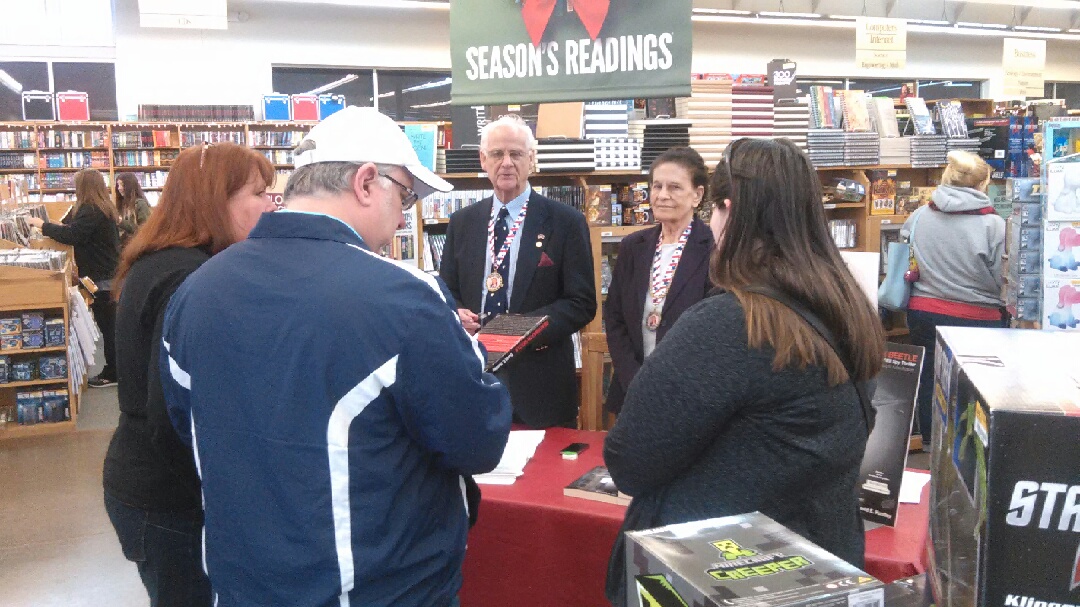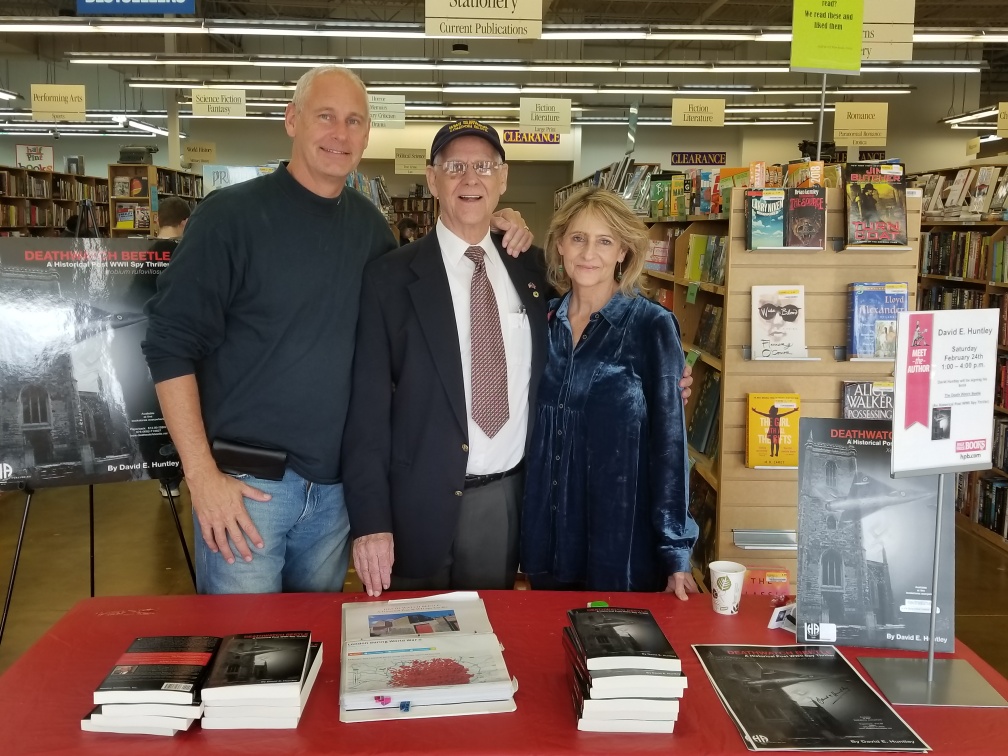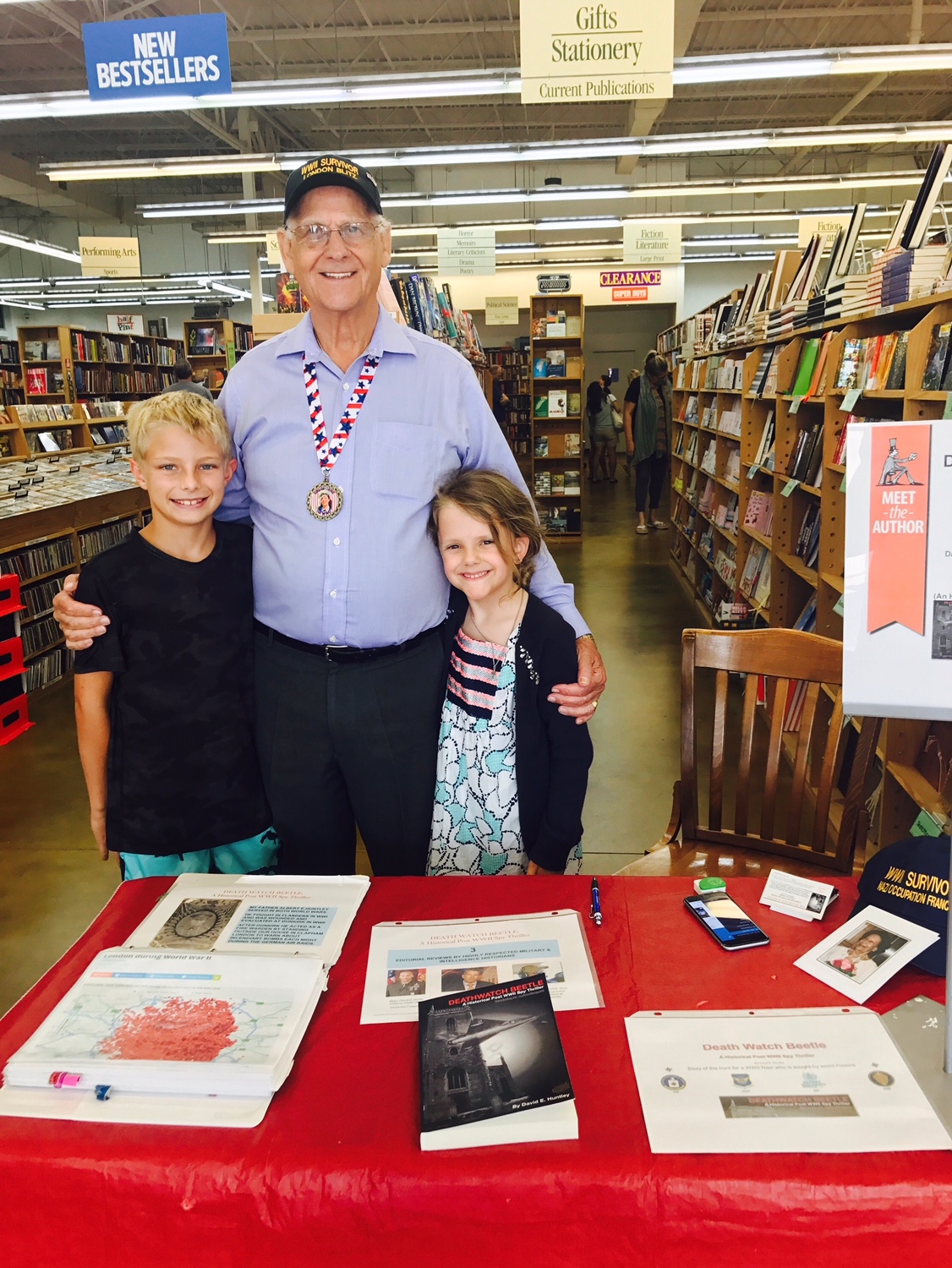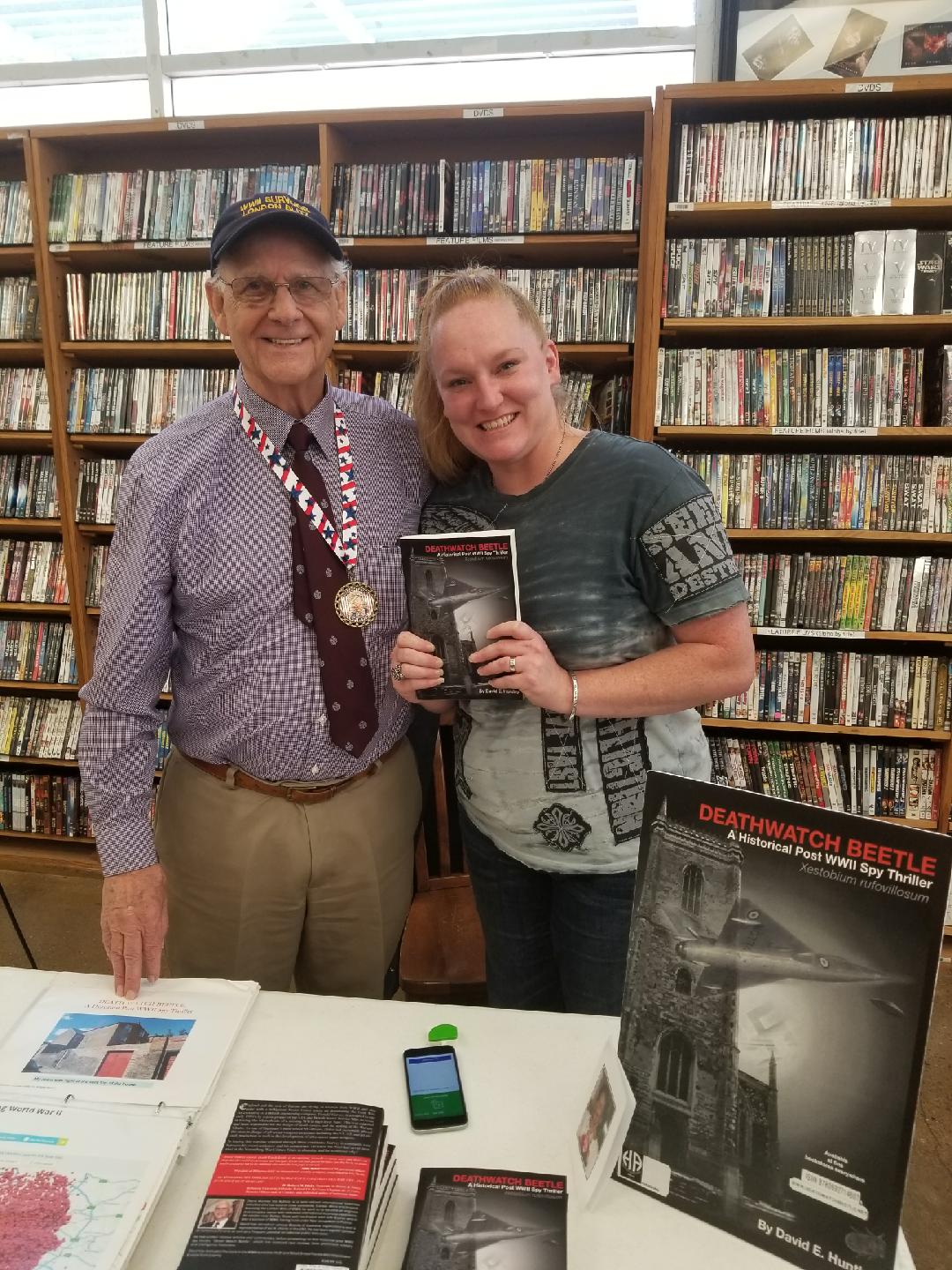 Book signing at Barnes & Noble Aug 6, 2017 with David & the late Sophie Huntley as well as Major General James Williams USMC (Ret) and Mrs Maria Willams.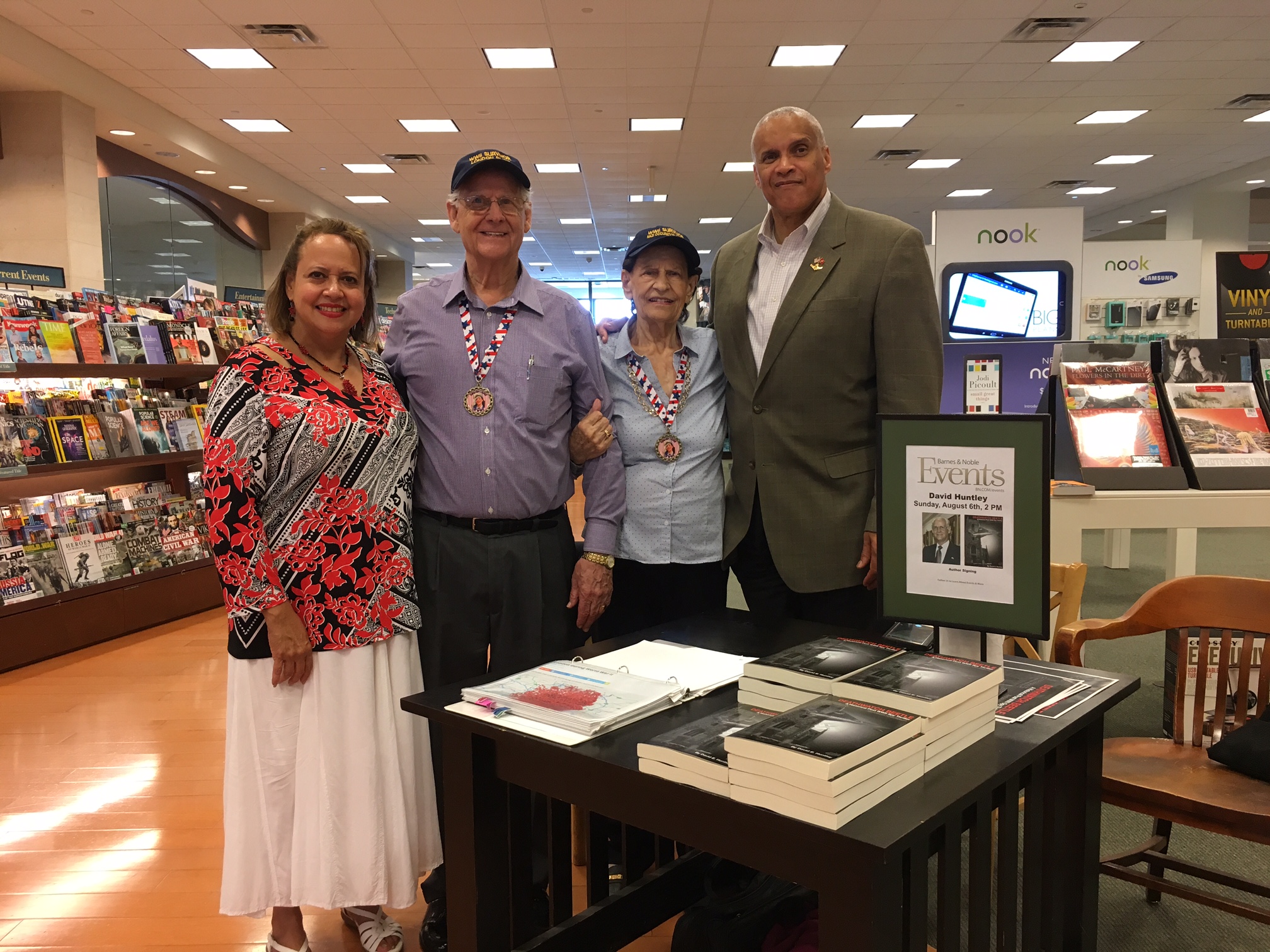 H
DONATION
LA portion of certain book sales is donated to Roll-Call.org, a charity that supports veterans of the armed services.
DON'T LET THE GREATEST GENERATION OF THEIR TIME BECOME THE FORGOTTEN GENERATION IN OUR TIME!