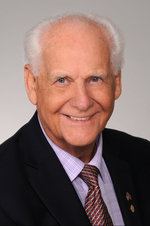 David E. Huntley is a semi-retired businessman and widower who was married to his late French born wife Sophie for 62 years and lives in Dallas Texas. David has 4 children and 7 grandchildren. David E Huntley was born in London , England and survived the London Blitz in World War II. His late wife Sophie lived under German occupation in France. As an engineer he worked in the UK aircraft industry before moving to Zimbabwe (then Rhodesia ) in technical management for a major British company.

In 1968 he moved to South Africa where he started a manufacturing company and a trading company. During this period his Group also acted as an agent for a major Japanese trading house, C.Itoh Corporation.

In 1978 Mr. Huntley sold his business interests and moved to the USA . He formed Huntley Associates(Dallas) Inc., in 1979 to conduct business as international corporate consultants. These activities include a division that is engaged in executive recruiting and contract engineering for hi-tech industry.

The consulting division provides local and overseas clients with global strategies in international markets and a specialized educational course, (Project J.A.P.A.N. ), for company executives and educational institutions, on how to negotiate and do business with the Japanese.

Huntley Associates(Dallas), Inc., were retained as consultants to one of Japan 's largest groups, Sumitomo Corporation for fourteen years in succession. They assisted the company's local U.S. offices to negotiate distribution, joint ventures and licensing agreements with American companies whose products had export potential to the Japanese market.

He has been a guest speaker at various forums including a World Marketing Conference in Houston in 1984. He has been a guest speaker at the University of Texas in Arlington that hosts the American Enterprise Institute, and a member of the Speakers Bureau for the Dallas World Cup '94 Soccer effort.

David Huntley was a co-founder and a member of the original steering committee of the British-American Commerce Association of North Texas. He retired from the Board of Directors in 2001 after serving for 17 years since inception in 1984, in various capacities including Chairman of the Executive Committee, and as a past President of the organization.

He was awarded an Honorary Life membership to the organization, and to its Board of Directors in recognition of his services for the promotion of British and American business interests in North Texas and the Dallas/Fort Worth region in particular.

Mr. Huntley in his capacity as President of the British-American Commerce Association of North Texas in 1990, organized an event that brought Mr. John Cleese, the TV and film actor to Dallas .

The monetary proceeds of this event were presented by Mr. Huntley to the Chairman of the World Cup Soccer Dallas '94 Steering Committee, at City Hall in the presence of the then Mayor, the late Annette Strauss.

This seed money was the first raised by any business organization in Dallas and helped the city to bid and win as a major host site and main broadcast center for the 1994 World Cup Soccer.

In 1996 Mr. Huntley was chosen as an expert on Japanese/American trade negotiations to appear on a panel (Strategic Alliances) with Marjory Searing , U.S. Under-Secretary of State for Japan . The panel was part of the "Sun & Star" three months' business and cultural exchange program in Texas sponsored by the Japanese government, the State of Texas and city governments.

He has also appeared on several occasions as a guest panelist on Public Television. He was a guest on the nationally syndicated McCuistion show, where Mr. Huntley was invited to participate in a discussion on Japanese/American business issues. Other panelists on the show were senior executives of two major American corporations together with the Consul-General of Japan and a professor of Asian business at Southern Methodist University.

His last appearance on the McCuistion Show was June 20th 2004 entitled, "Outsourcing: Lost Jobs or Positive Free Trade?" Fellow guest panelists included a Senior Economist from the Federal Reserve Bank, an Executive Council Member of the AFL-CIO from Washington D.C.

2005, Mr Huntley was honored with an appointment to the American Advisory Board of The Historical Royal Palaces (HRP) of the United Kingdom.

He assisted the HRP in identifying American patrons willing to help the charity in its mission of the maintenance care, conservation and presentation to the public of the unoccupied royal palaces- HM Tower of London, Hampton Court Palace, Kensington Palace State Apartments, the Banqueting House at Whitehall and Kew Palace with Queen Charlotte's Cottage.

Mr Huntley assisted in bringing the Duke and Duchess of Gloucester to Dallas for a Gala Dinner on behalf of Historic Royal Palaces.

In March 2010 he was appointed a Director of Historic Royal Palaces, Inc., and until his recent retirement in early 2013, he continued to raise awareness of the charity in the United States through lectures and fund raising.